Happy Halloween! WE'RE ALIVE! on the Arts Report but tomorrow, after tonight's CiTR Halloween Party at Fortune Sound Club, TRIPOWEEN, I know I'll be a zombie.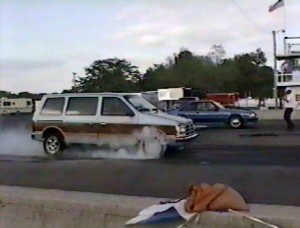 Tonight on the Arts Report, we have interviews and opinions of the Vancouver International Improv Festival, including an introduction to Late Night Minivan.  (Listen to the Arts Report Oct 24th for a long talk with Taz and Ryan from VIIF headliners, Sunday Service.) The VIIF runs from Oct 29th – Nov 3rd.
And we'll have a review of a Halloween appropriate show, James Picard's Dark and Wounded, which was held at the spooooky Riverview Hospital in Coquitlam.
After the Arts Report, it's Arts Extra! We'll welcome back Adam Janusz to talk about directing Closer for Shift Theatrical Society. We are also joined by Lara Rova (Alice) and Christian Sloan (Larry) to talk about how they developed their characters and the inevitable comparison to the movie.
This week there's also a lot we didn't get a chance to cover! The Vancouver Amnesty International Film Festival, sponsored by CiTR, the Canada South Asian Film Festival, Vancouver Asian Film Festival, Rio Grind Film Festival at The Rio Theatre – Independent Art House and Media Democracy Day Vancouver.