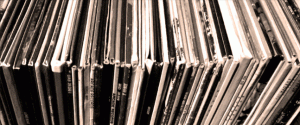 Saturday November 10 is the Main Street Record Fair, and CiTR wants YOU to be there! Buy, sell, trade at Cambrian Hall– new and used vinyl, seven Inches, LPs and cassettes.
Thousands and thousands of Records! Discover gems and stock up on cheap classics!
Admission is $2 at the door.
ALSO, there will be a silent auction with the proceeds benefitting CiTR, Girls Rock Camp, and Safe Amp… so if you want to clear out your closet before heading to the fair, drop some of your unwanted (but still awesome and wanted by someone else!) music memorabilia by the station and help us make some money!