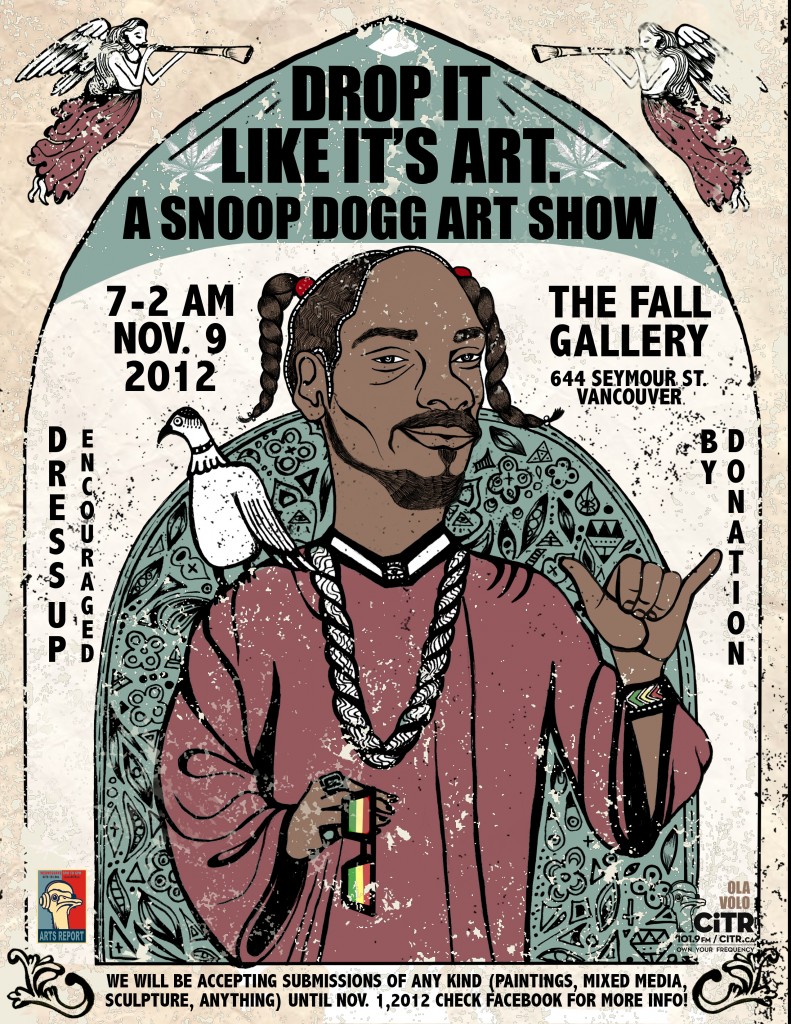 Yes, it's the time again. Our friends at the Quick and Dirty Collective (a pop up group that loves pop culture) have another show on the horizon.
The Arts Report and CiTR sponsor: Drop it Like it's Art! A Snoop [Lion] Dogg Art Show.
November 9th
the FALL Tattoo and Art Gallery
7pm -2am
The AR sponsored and attended the Spice Girls themed event, Zig a Zigallery and it was amazing. This time it's all about the Snoop, in any medium, in whatever phase of life you like him best, be it Dogg, Lion or, my suggestion, Nardwuar v.
This is a nonprofessional (unless you happen to be one), nonserious, nontobemissed event.
They are currently accepting submissions until Nov 1st. Please email a pic or pitch of your work for submission to quickanddirtycollective@gmail.com
Art will be available for viewing for two weeks at the Fall Tattoo and Gallery (one of our community partners, sponsor of So Salacious and Powerchord).
Artists receive 100% of sale on opening night.
Plus, as always, listen to the Arts Report Wednesdays at 5pm.