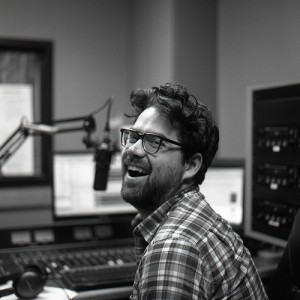 Facilitator: Duncan McHugh, host of "Duncan's Donuts"
Wednesday, September 26, 6PM- 8PM
Have you always wanted to start your own radio show, but never been sure about the steps or skills involved? This session will talk in-depth about the process involved with becoming an on-air host (also known as a programmer!), at CiTR. Learn about developing a show concept, connecting with your audience, interacting with listeners and the general etiquette of being on-air. Everyone is welcome, regardless of radio background, and no experience is necessary.
You can listen to Duncan on Duncan's Donuts Thursdays (12-1:00pm) and check out sweet treats from the pop underground! CiTR podcasts our programs so you can check out previous shows too.
Join us in the Penthouse (3rd floor) in the Graduate Student Society Building (Thea Koerner House), 6371 Crescent Road, on the UBC Campus.
All workshops are free to CiTR members. To register, email Zoe: volunteer@citr.ca