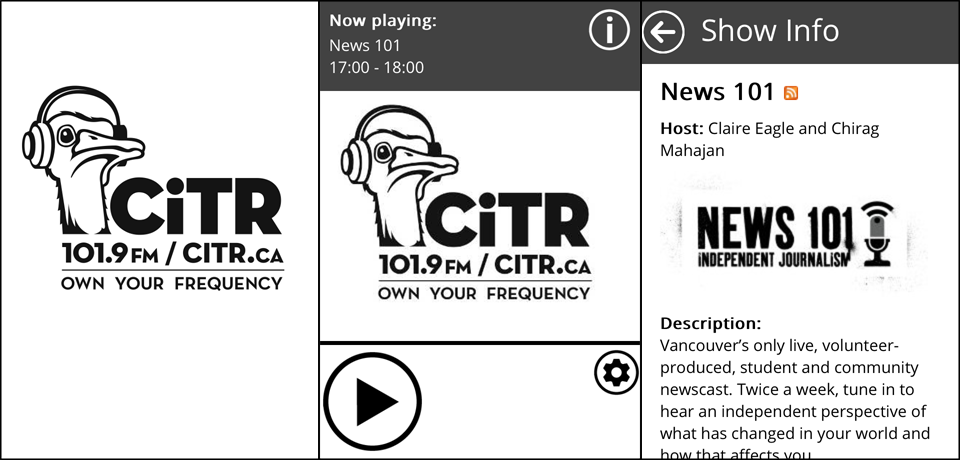 CiTR humbly welcomes you to the future with the release of the new CiTR Player.
Built from the ground up using the latest exotic web technologies, the new player comes with a more modern and cleaner interface and it works across a wide variety of devices including most modern smartphones, so now you can take CiTR with you and groove on the go.
Say you want to learn more about the show you're listening to – no problem. Just tap the Info icon to access information about the show you're listening to – all inside the player.
So click that blue triangle now and give the new player a try!
P.S. For iOS Users:
You can add the new CiTR Player as an app on your device by following the following instructions:
Open the new player in Safari
Tap the share button (the arrow coming out of a box icon)
Tap "Add to Home Screen"  then confirm
Now you can launch the CiTR Player straight from your home screen!