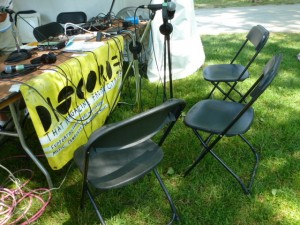 In case you missed all our hype and our flurry of tweets over the weekend – we were at Folk Fest!
We'd like to thank everyone who made this day such a big success, especially Val Cormier, Adam Janusz, Steve Edge and Linda Bull who were our amazing live hosts!
A very special thanks to all the artists that stopped by to talk with us too, do yourself a favour and gooogle every artist from the fest this year and buy all the musics! Pics and podcasts after the jump.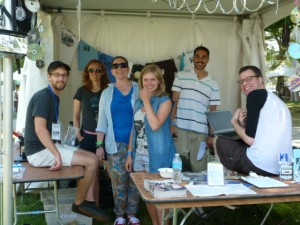 We had an amazing time hanging out at Stage 3 and watching incredible acts like Dan Mangan, Wake Owl, e.s.l., The Cave Singers, The Head and the Heart and so much more that just blew our collective minds. If you missed it though, you can hear part one of our broadcast here and the second part here.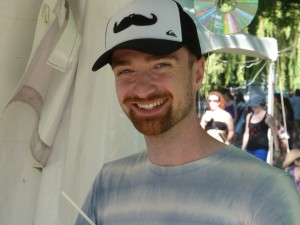 Thanks to our volunteers and everyone who helped put this great day together, and an extra special thank you to the organizers and media contacts who were incredibly helpful – we can't wait for next year!