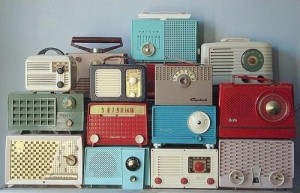 CITR JULY WORKSHOP SERIES:
Shake It Off: The Accepted Roles of Women in Vancouver music
Facilitator: Team Heartbreak ( Amalia Nickel, Kassandra Guagliardi and Tonye Aganaba)
Tuesday, July 24, 6PM~8PM
Room 207/209 (SUB)
Team Heartbreak is a recently established media production company, comprised of three powerful females rooted in the Vancouver music community. Offering a wide range of perspectives, the workshop will explore: restrictive roles that are generally acceptable for women in the industry, first-hand experience on facing and breaking such molds, offering positive solutions, and the role of appearance within all of this.
Kingston, Keynotes & Karaoke: Reflections on NCRC 2012
Facilitators: Brenda Grunau, Zoe Peled, Maegan Thomas, Sarah Cordingley, Jason Jung, Antoine (last name), Spencer Lindsay, Brad Winter & Dominic A
Wednesday, July 25, 6PM~8PM
Room 207/209 (SUB)

Every year, the National Campus and Community Radio Association (NCRA), hosts the NCRC, a conference that invites radio practitioners from across Canada to exchange ideas on radio and grassroots media. Workshops range from production and technical skills, to social and cultural issues, community outreach and organization. The 31st NCRC happened at Queens University in June. Nine individuals, ranging from staff and student executive to members, travelled to Kingston to represent CiTR. Hear about their experiences, trip highlights, and any suggestions or feedback for future potential attendees.
Spoken Word Programming at CiTR: A Forum
Facilitator: Maegan Thomas
Thursday, July 26, 6PM~8PM
Room 207/209 ( SUB)
CiTR has some amazing spoken word content, but it's time to take it to the next level! What would a spoken word department look like at CiTR? What projects and points of view would we want to pursue? What resources are out there for us? This forum will be a place to discuss these questions and more about developing spoken word programming of all sorts at CiTR.
All workshops are free to CiTR members.
Not a member? Sign up at your preferred workshop and you're in.
Email Zoe to register, or if you have any questions: volunteer@citr.ca