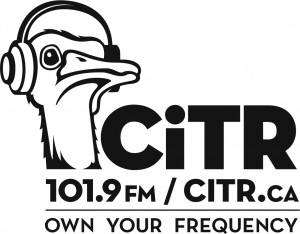 Up t'ill now, you could find CiTR on the 88.5FM on Shaw's cable radio stations. Sadly, Shaw is discontinuing all of it's FM radio stations on it's cable service. You can see the press release here, as well as a handy guide on how you can continue to access your favourite radio stations.
We got you covered too, you can still find us on your FM dial at 101.9 FM or listen online with that handy blue "Play Now" triangle to the right.
Brought to you by CiTR 101.9FM, still on the radio.