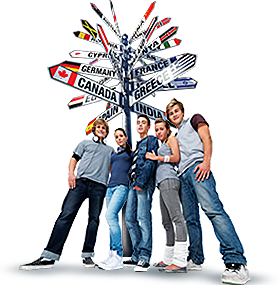 Thursday, March 1 @ The Vancouver Convention Center
Admission is free, no pre-registration required
See what possibilities await you around the world at the Study and Go Abroad Fair, Canada's largest international fair for universities, internships, travel and work. Everyone from students to working professionals are invited to participate and everywhere from Australia to Sweden is on the table. Make sure to pre-register online for a chance to win awesome prizes and trips.
Meet with universities, student internship and travel, and volunteer service providers from around the world at Canada's largest international education fair for students of all ages, working professionals, parents and education providers. This popular fair has been operating in Canada since 1993 and lets you meet face-to-face with representatives from the world of academia, from within Canada and from over 20 different countries. As well, visit our work and travel section to find out about exciting internships and other experiential travel opportunities.
Which way are you headed? Australia, Italy, Spain, England, the USA, Sweden – the world is your oyster so be sure to come to this important event and learn about the world of options available. Admission and seminars are free; pre-register online to enter grand prize draws for some great trips.
Check out the Facebook page and www.studyandgoabroad.com for all the info.