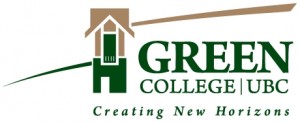 This Wednesday, February 15, from 8pm-9pm!
The Composers' Collective is proud to offer the third annual concert of Michael Park and Friends, an evening featuring contemporary works performed by the pianist Michael Park and accompanying guests. Michael Park is currently a third-year DMA student in Music Composition at UBC, while remaining active as a pianist, interpreting music of both established and emerging contemporary composers. This intimate fireside concert of chamber music, in the tradition of the 19th century salon, demonstrates the eclectic nature of contemporary Western Art Music. The innovation, ingenuity and beauty of today's musical scene will be given focus through live performances and introductions from the composers themselves. This performance is part of Green College's Interdisciplinary Series. Check out their website for more details
As I had mentioned in the title, CiTR 101.9FM will be live broadcasting! Awesome!