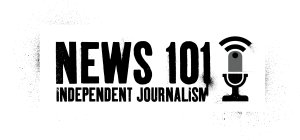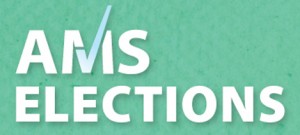 The time has come once again for the students of UBC Vancouver to elect their representatives in the AMS Elections of 2012. The candidates began their campaigns on January 16th, and while the white snow is slowly melting away on campus, it is being quickly replaced by colourful and dramatic campaign posters.
It is now that time of the campaign period for some candidates, in their own words, to convince our listeners why their campaign platforms may be the best bet for the positions they are running for.
News 101 on CiTR 101.9 FM will be hosting two debates with the following candidates.
On Friday, January 20th, News 101 shall host the candidates for:
AMS President: Ben Cappellacci, Alyssa Koehn, and Matt Parson.
VP Administration: Caroline Wong, and Elaine Kuo.
On Monday, January 23rd, News 101 shall host the candidates for:
VP External: Kyle Warwick
VP Academic: Iqbal Kassam, Carven Li, Kiran Mahal, Bahador Moosavi, and Party Rock (aka Ian Campbell).
Tune in to News 101 at 5:00pm PST on CiTR 101.9 FM or listen online here.
To vote in the AMS Elections, click here for more information from the AMS Elections website.