Atomic Tom! Live! At the Media Club! All the way from Brooklyn, New York!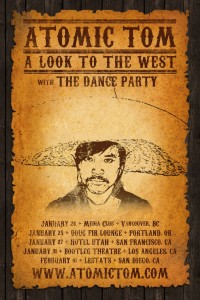 On Tuesday January, 24th!
Atomic Tom https://bnds.in/peE9Wu
The Dance Party https://bnds.in/vItu8n
Buy Tickets: https://bnds.in/tfapkg
Facebook RSVP HERE: https://www.facebook.com/events/224525660950622/
Brooklyn Alt Rockers Atomic Tom are coming to Vancouver this January 2012 bringing the songs made famous in video form to the stage ("Take Me Out" on the NYC Subway & "Don't You Want Me"/"Take Me Home Tonight"). Get your tickets now!