On the show today…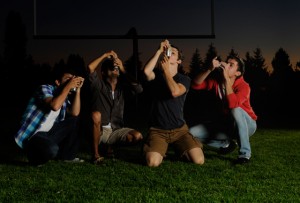 Glory Days
Ahh, the good old days. We say that often but what does it really mean? In Glory Days presented by The Boys Upstairs Equity Co-Op, those were the days in high school where everything felt complicated but really was simpler than we thought. Glory Days follows the story of four high school friends that reunite a year after graduation to find each other changed. A pop-rock theatre musical that illustrates a group of friends trying to figure out how they grew up.
Playing at Jan. 18th until 28th at The Clutch, click here for tickets!
HERE'S OUR PuSh FESTIVAL PREVIEW + MORE ON THE SHOW!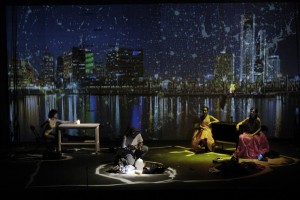 PuSh Festival: Amarillo
Amarillo is a multi-media performance by Teatro Linea de Sombra, a Mexican touring ensemble that incorporates dance, projections, lost objects and complex layered sound scores to tell the story of an absent man that heads out towards the US – Mexican border only to never make it to his destination of Amarillo, Texas. The geographical landscapes illuminates travels and journeys of the absent man and the thousands of other migrants like him and their changes in identity as they leave their homes and family behind for unfamiliar land. We're interviewing the director, Jorge A. Vargas on today's show
Playing next week from Jan. 17th – 19th at Fei and Milton Wong Experimental Theatre and Goldcorp Centre for the Arts, click here for more information.
Plus… coverage on Arts Funding in BC and our usual books segment with Maegan Thomas… "What I Read Over Christmas Break" and of course, more PuSh!
Tune in today at 5PM!
Subscribe to the Arts Report podcast.
Hear past interviews on YouTube!
Follow us on Twitter.
Like us on Facebook!