On today's show…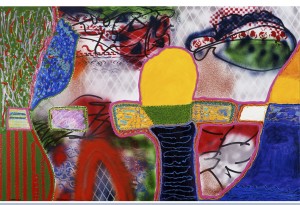 Art = Liberation
Stemming from the Automatic Artiste revolution period, Pierre Gauvreau and Janine Carreau created works with vivid colours and variety of texture that leaps beyond the bounds of realism to celebrate and revere: life. A husband and wife dynamic, they worked together to produce the 47 pieces available at the "Art = Liberation" exhibition at Baron Gallery. Curated by a long-time friend of the couple, Ray Ellenwood, the exhibition is a memoir to their whirlwind creative life of Pierre who passed away earlier this year as well as to the couple's continuous creative dedication. Today we have both Ray Ellenwood and Janine Carreau talk to us about the exhibition.
Showing from now until Spring 2012 at the Baron Gallery, for more information click here.
VIWF Features: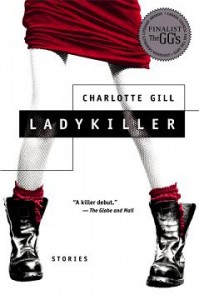 Charlotte Gill
With her extremely sharp piece of fiction, LadyKiller, Charlotte Gill launched herself into the scene as a finalist for the Governor General's Literary Award and the winner of both the Danuta Gleed Award and the BC Book Prize for Fiction. LadyKiller is a collection of witty and odd stories about the rather concealed side of sex in Vancouver. There are bizarre and quirky metaphors sprinkled throughout the novel with stories about a scandalous affairs between a college professor and a naive young woman and the spotlight 'ladykiller' character who enjoys sidling up to strange and anonymous women in random public places. On the other hand, Charlotte also writes non-fiction pieces about her twenty years experience in working with trees! So she talks with us today about her two seeming disparate writing subjects.
Appearing in two events on Oct. 20th and 22nd at VIWF, get tickets here!
Zsuzsi Gartner
Zsuzsi Gartner's debut into the fictional world, All the Anxious Girls on Earth is another collection of stories that put an even crazier spin on the absurd and surreal. A woman finds her self calling in bomb threats as a way to cope with her live-in boyfriend making her iron the tuxedo for a wedding to another woman while another olfactory-fixated elementary school teacher chases after her pupils who smell of earth and ignores older men that smell like wet metal. Also winning multiple awards as a journalist, Gartner's foray into fiction is well received with Better Living Through Plastic Explosives story collection. Gartner will join The Arts Report to talk about her writing.
Also in two events on Oct. 18th and 22nd, more information can be found here.
Plus… we also will have two additional VIWF features with Thomas Pletzinger who writes the very well reviewed book, Bestattung eines Hundes (Funeral for a Dog) and Dennis Bolen , Jen Sookfong Lee who are appearing with Kevin Chong (we interviewed him last week!) and Zsuzsi Gartner on "Vancouver Seen" at VIWF. PLUS, another interview with Us and Them with Liza Lindgren!
Of course, we also have free tickets to… RE: UNION at Pacific Theatre
Tune in today at 5PM!
Subscribe to the Arts Report podcast.
Hear past interviews on YouTube!
Follow us on Twitter.
Like us on Facebook!