On today's show…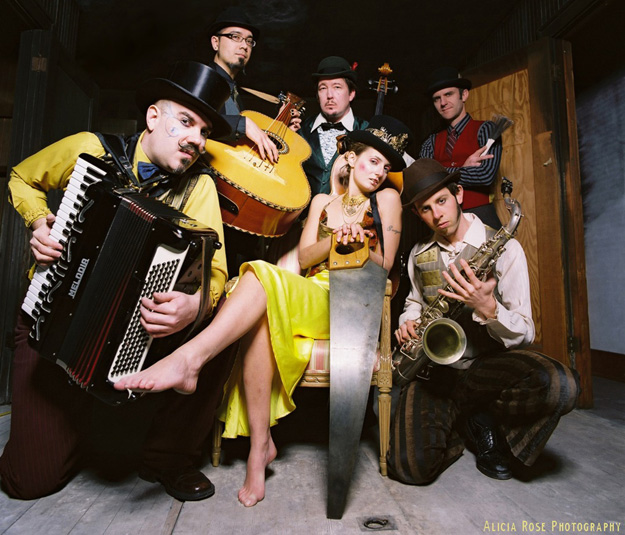 Vagabond Opera
As a part of the neo-cabaret movement, Vagabond Opera is an eclectic ensemble of bohemian cabaret that incorporates theatre and musical acts into one. The seven piece band is definitely not lacking in talent with trained operatic tenor and sopranos and featuring accordions, tenor saxophones, clarinets and cello. Noted for their charismatic stage presence and songs in 13 different languages, the ensemble plays through the musical spectrum with elements of "paris hot jazz" and ukrainian folk-punk ballads.
Playing at tonight at 8pm at The Wise Hall, get your tickets here!
VIFF: Nuit #1
Nuit #1 is an intimate exploration of contemporary short-lived sexual encounters. After a rave, Nikolai and Clara goes back to Nikolai's place for what appears to be a one night stand to the audience. However, it only evolves into something more when Clara gets up to leave and Nikolai invites her to come back. As the two converse and exchange their stories, a riveting vignette of intimacy far beyond sex is revealed through their short relationship in one night. Anne Émond will join us today to discuss her direction for the movie.
Playing tonight at 9pm and Oct. 14th at 4pm, find out more information here.
Book Feature: Beauty Plus Pity
Beauty Plus Pity is a narrative following Malcolm Kwan, an Asian – Canadian slacker residing in Vancouver. Then his filmmaker father dies and his fiancée leaves him. Later on, he finds out that his father had an affair and meets his half-sister, Hadley. This dramatic turn causes Malcolm to explore his cultural identity in a way that he has never done before. Kevin Chong will join us to talk about novel! Below is an excerpt:
"It took me a moment to find the person my aunts had been talking about. She had hidden herself in a far corner of the room, and sat on the bench of an electric piano that had been pushed aside, a piece of gauzy tarp thrown over it. On a plate balanced between her knees was a piece of coffee cake. She didn't look much older than sixteen or seventeen, a tall, robust-looking girl with big walnut eyes, a bell-shaped forehead, and a buttery complexion. One corner of her face was curled into a deeply preoccupied expression.
She was in a dark crushed velvet dress with large buttons running down the middle, green tights, and boxy platform shoes. She was my newfound sister, and when she caught me looking at her, the corners of her mouth turned down. Who was that starting back at me? "
Plus, we're also talking to Ryan Mooney, Pseudolus from A Funny Thing Happened On the Way to Forum and a feature on Vancouver Celebrates Diwali.
Tune in today at 5PM!
Subscribe to the Arts Report podcast.
Hear past interviews on YouTube!
Follow us on Twitter.
Like us on Facebook!