On today's show…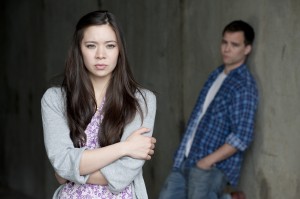 Tough!
Thought you weren't really a 'play' type of person? Think again. Twenty Something Theatre introduces plays that are targeted towards (as the name implies) a younger audience. Their up and coming play, 'Tough!' by George F. Walker presents a dark comedy about two nineteen year-olds, Tina and Bobby. As Tina becomes pregnant and Bobby is caught cheating and inevitably, chaos ensues. 'Tough!' is a stunningly realistic view on the daily lives of teenagers today and the push-pull nature of relationships. The director, Tamara McCarthy joins us to talk about the Walker's stylistic rhythms in the dialogue and theme of choices that is infused through the play.
This is playing at Studio 1398 on Granville Island from Aug 26th – Sept 3rd, check it out here!
Vancouver Fringe Festival
The Fringe Festival is back this year with 600 performances over 11 days. If those numbers weren't exciting enough, the theme this year is: Surrender yourself to the Fringe and the festival will bring the theatergoers to new heights by enticing them to take risks and experience things they've never done before. The Executive Director, David Jordan, discusses 27 years of theatre with us today.
Starting from Sept. 8th through 18th, for more information here.
Electric Owl
Last year, Electric Owl, a restaurant and performance venue, began its renovations into an entirely new lively place where you can enjoy your food along with some amazing locale entertainment where some may even be free of charge! Tonight Electric Owl will launch Night Owl Revue, a burlesque show featuring Crystal Precious, "The Queen of Sass" and special guest Miss Fitt, "That Spicy Little Ginger". Night Owl Revue returns every 4th Wednesday of the month! Tomorrow night will show a collaboration between Beatroute and CiTR, that has local blues which is blogged about below. Dani Vachon, the programming maestro for Electric Owl joins us today to talk about the changes and future events at Electric Owl.
Night Owl Revue begins 8PM tonight, for more events from Electric Owl click here!
30:FEST
To celebrate their birthday and a year of success, 30:LIVE is throwing the ultimate musical birthday bash at The Cobalt called the 30:FEST. There are two days jam-packed with music including Wizerds, Bear Mountain, Funk Hunters and Free City Collective and still more to be added to the line up.
Happening from Sept. 9th – 10th, more info here!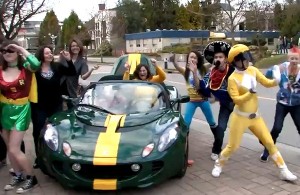 Andrew Cohen Productions
Banking on the mega success from UBC Lip Dub video here where almost a 1000 volunteers came together at UBC to create a viral video that garnered over 1 million views, the team behind the production has created Andrew Cohen Productions to offer video production and viral marketing strategies to businesses. Michael Gunion, the director of marketing and communications, talks to us how the LipDub video began.
Tune in today at 5PM!
Subscribe to the Arts Report podcast.
Hear past interviews on YouTube!
Follow us on Twitter.
Like us on Facebook!