On the show today…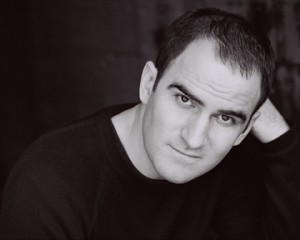 Andy Thompson
With our final show before summer break, we have an extended interview with Andy Thompson. A fusion of all things theatre and film, Andy Thompson is a producer, writer, actor and filmmaker from our very own city, Vancouver. With the debut of his theatre company that merges innovative technologies into the theatrical performance, The Virtual Stage, Andy Thompson made a name for himself. He has earned in total seven nominations from the Jessie Richardson Theatre award from his various ventures, with his hands on SPANK!, Game Over, The Bastard at the Vancouver Fringe Festival and Two Hander at the Women in View Festival.
More recently he attended Cannes Film Festival with two of his short films, Mayor Mulligan (Makes a Mistake) and The Provider that screened at The Short Films Corner. The Provider won special distinction and honour, 'Coup de Coeur' award.
Cassius Khan
The VanFolk Fest is happening next weekend and we're lucky to interview Cassius Khan for our show. He's an Indian Classical artist famous for playing both the Tabla and singing Ghazals at the same time. Now if those terms sound unfamiliar, Tabla is an Indian percussion instrument that resemble drums while Ghazals are complex musical poetry that are composed of five or more couplets. That doesn't sound very complicated but within the Indian classical musical realm, since Ghazals singers tend to play the harmonium, Cassius Khan is renowned for this incredible feat. He's earned the 'Salute of Excellence' from the City of Edmonton and, now for something I'm sure you've all heard of, Cassius Khan is one of the first Indian Tabla/Ghazals masters to play at South by SouthWest Music Festival in Texas.
Leaky Heaven Circus
A wildly innovative theatre troupe of actors and dancers, Leaky Heaven Circus, is heavily based in East Van and presents psychedelic and contemporary performances that aim to play and twist the audience's expectations. Recently, they were awarded the Critics Choice for Innovation Award from Jessie Richardson Theatre Awards. the We have the director, Steven Hill to discuss their latest work, project x (faust). The work echoes Johann Von Goethe's play, Faust, and reflects the daily deals we ourselves make with the devil and his demons as well a larger epic bargains we negotiate.
Project x (faust) is playing from Jul. 19th – 24th at Russian Hall. For more information and tickets click here!
Tune in today at 5PM! We'll be taking a break in July but don't worry, our loyal readers and listeners, we'll be back in August with even more fantastic content!
Subscribe to the Arts Report podcast.
Hear past interviews on YouTube!
Follow us on Twitter.
Like us on Facebook!