On the show today…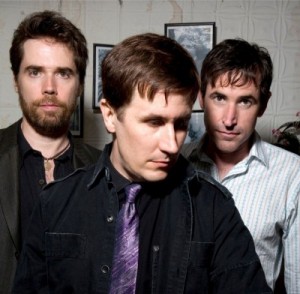 The Mountain Goats
Thankfully, they're not really mountain goats bleating at The Biltmore Cabaret (actually, that would be kinda awesome) but rather a three-piece folk rock band with John Darnielle on vocals and guitar, Peter Hughes on bass and Jon Wurster on drums. With a distinctive lo-fi sound since the 90s, 'The Mountain Goats' began to develop a more cleaner sound by recording their albums in studios. Recently, they released a new album called All Eternals Deck with songs inspired by deck of fictional tarot cards. Jon Wurster joins The Arts Report and talks about the band.
On June 17th at The Biltmore Cabaret, for more information and tickets, click here!
Crystal Precious
Once again, Crystal Precious joins The Arts Report for an extended interview! As a prominent spokesperson and advocate for the Vancouver burlesque movement, Crystal Precious made her mark across the nation with polished vocals interweaved with lyrically witty hip hop verses. As part of a neo-burlesque troupe, Sweet Soul Burlesque, they mix up classic striptease with new pop culture elements. Each dancer with has their own vibrant dance style and Crystal Precious in particular, has popped out from life-size venus flytrap.
Check her out at Keefer Bar with Sweet Soul Burlesque every Thursday.
Tune in today at 5PM!
Subscribe to the Arts Report podcast.
Hear past interviews on YouTube!
Follow us on Twitter.
Like us on Facebook!