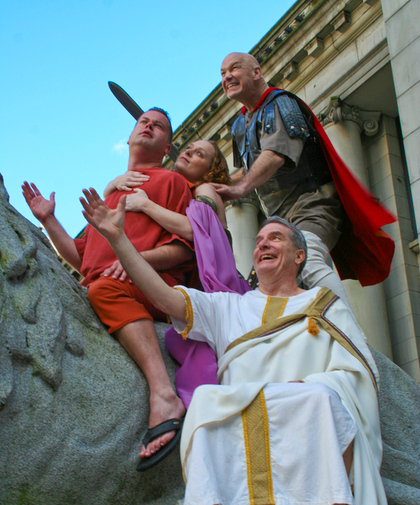 The Lawyer Show
An exciting synthesis between law and acting, The Lawyer Show is a fundraiser for Carousel Theatre for Young People and Touchstone Theatre. Lawyers display their theatrical talents on stage as well as raise money for local theatres. This performance will be 'A Funny Thing Happened on the Way to the Forum', a hilarious comedy set in ancient Rome where a slave, Pseudolus tries for freedom by helping his young master romantically win over the girl next door.
Showing from May 4th- May 7th at The Waterfront Theatre. Get more info here!
Year of Broken Glass
Another literature imbued week, we have a "Year of Broken Glass" about Francis "Ferris" Wichbaun's journey across the Pacific Ocean to deliver a legendary glass fishing float to a mysterious collector as he faces conflict between two families of his wife and son and his girlfriend and daughter. Ancient legends and a romantic affair intermingle in this poignant tale.
A Spring Book Launch featuring readings from "A Year of Broken Glass" by Joe Denham, "Embouchure" by Kevin McNeilly, "Beautiful Mutants" by Adam Pottle and "And See What Happens: The Journey Poems" by Ursula Vaira at People's Co-op Bookstore on April 28th on 7-9PM.
Burn and Dodge
A "Broken Telephone" game across the continent links together composers and dancers in Vancouver, Winnipeg and New York City to create their own interpretations of photos and music excerpts sent through the web. The result is a project that exhibits a myriad of dances and music that derived from a similar source.
See the project one night only(!) on May 5th at 7PM and pick up tickets here!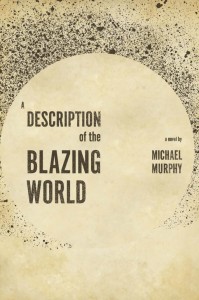 A Description of the Blazing World
'A Description of the Blazing World' by Michael Murphy is an integration of two narratives between Morgan Wells and a prophetic teenage boy. Morgan Wells, as an escape from the sadness from his separation from his wife, goes on an exploration of other Morgan Wells in Toronto as he tries to find the true recipient of letter from Paris that is addressed to a Morgan Wells. The teenage boy on the other hand finds a book, Margaret Cavendish's 'The Blazing World', during a power outage in Toronto and sees it as an omen to the end of the world. Their unusual lives intertwine and create a story where two people try to find some sort of revelation in their city.
The novel was released on April 1st by Broadview Press and available here!
A Wake
After the sudden death of their infamous director, members of a formerly renowned theatre 
company come together for his wake. His grieving widow welcomes the thespians to their country 
house, but the mystery behind their strained relationships is revealed when old rivalries and 
jealousies erupt, exposing a myriad of secrets and lies.
This new film opens on Friday, April 29, at the Fifth Avenue Cinemas in Vancouver. More info on Facebook.
Listen in today at 5PM.
Subscribe to the Arts Report podcast.
Hear past interviews on YouTube!
Follow us on Twitter.
Like us on Facebook!