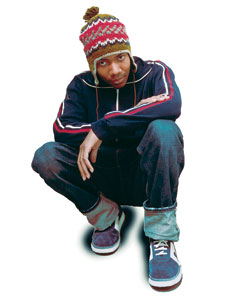 DJ SPOOKY'S TERRA NOVA: SINFONIA ANTARCTICA

New York artist Paul D. Miller a.k.a. DJ Spooky went all the way to Antarctica just to capture the sound of ice and silence. It's now part of an extraordinary multimedia show coming to the Chan Centre on April 9. DJ Spooky tells Adam how the frozen continent pushed his creative reset button.
Terra Nova: Sinfonia Antarctica will be at Telus Studio Theatre at the Chan Centre on Saturday, April 9 at 8pm. Tickets are $40, with discounts for students and seniors. Click here for info and tix.
There's also a FREE artist talk Friday, April 8 at SFU Woodwards. More info here.
GLOBAL DANCE CONNECTIONS SERIES: EXPOSE
A unique cross-continental collaboration is hitting the ScotiaBank Dance Centre next week, featuring Co.Erasga's Alvin Erasga Tolentino and Uruguayan dancer Martin Inthamoussú. The pair explore the theme of identity crisis as well as the public and private duality of identity. They came to CiTR for the interview and we'll hear about this deeply personal piece on today's show.
EXpose will be at Scotiabank Dance Centre from April 14-16, 8pm. Tickets range from $20-28. More info and tickets here.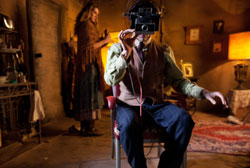 Crazy 8s Film Festival
After months of preparation and hundreds of candidates, 6 lucky filmmakers got $800 to create short films that will now be screened at the Vogue Theatre with an after party at Science World! Executive Producer Marc Stephenson gives up the details…
One of the films being screened is by Arts Report volunteer Zac Rothman! It's called Alchemy and Other Imperfections!
The Vogue Theatre is hosting the Gala Screening for Crazy 8s. Tickets are $25 and include admission to the Science World afterparty featuring Adham Shaikh DJ Timothy Wisdom. Get more info from https://crazy8s.cc/ 
ALSO ON THE SHOW…
Local music promoter and community builder Dan Tanner gives us an update on 30:Live (check out their Facebook page), the Cobalt and the live scene in Vancouver, and the Reel2Real Film Festival for Youth is coming April 9-15 and Executive Director Venay Felton fills us in on the highlights.
Listen in today at 5PM!
Subscribe to the Arts Report podcast!
Follow us on twitter: https://twitter.com/citr_artsreport