This week's Arts Report is chock full of writerly content…
SLAM UBC

Slam UBC will be selecting their representative for the National Poetry Slam on April 6 at Koerner's Pub. It will feature some of the best spoken word artists from the UBC campus and Vancouver area. Johnny MacRae from duo 2 Dope Boys in a Cadillac on the show today.
Check it on Wednesday, April 6 · 7:30pm – 10:30pm at Koerner's Pub. Get more info on their Facebook page.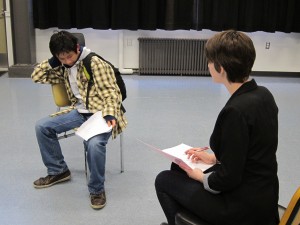 Brave New Playrites
Brave New Playrites brings together Creative Writers at UBC with actors, directors and technicians to produce a festival of short plays. Festival producer and a featured playwright Clare Middleton gives us the scoop.
It's happening at The Dorothy Somerset Studio at UBC from March 30-April 3, 2011. Tickets: $10/$15. Get more info here.
Crest BiPolar Events
Over half a million Canadians have bipolar disorder, 80% of them consider creativity to be a benefit. CREST BD has planned a series of events that explore the relationship between bipolar disorder and artistic creativity. Interview with Dr. Erin Michalak on today's show.
There's a film screening March 31st and musical performance April 1st.
For more information check out the Crest BD website.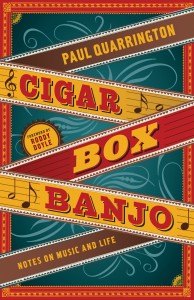 Cigar Box Banjo
Cigar Box Banjo is coming out in paperback and Discorder Magazine's Maegan Thomas recommends this musical memoire to anyone interested in the history of contemporary Canadian music. She'll fill us in on the book on today's show.
Listen in today at 5PM!
Subscribe to the Arts Report podcast!
Follow us on twitter: https://twitter.com/citr_artsreport