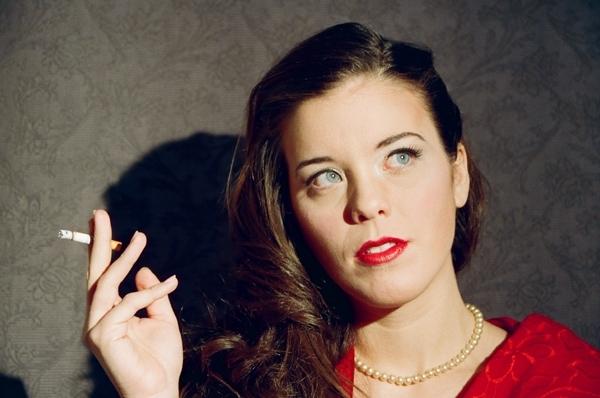 Evelyn Strange
Evelyn Strange is a theatre production that combines the mystique of film noir with the extravagance of Wagnerian Opera. It's a dark comedy that has elements of Mad Men and also hearkens back to Hitchcock films. On the show today we have the director, Becky Shrimpton.
Playing at the Havana Theatre from Mar. 23rd – Apr. 3rd, tickets $15/$18 are available at the door or here.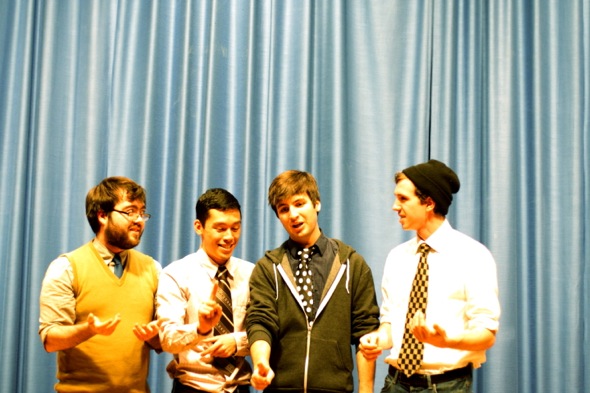 Impulse Improv Festival
And right on UBC campus we have IMPULSE, a five-day improv festival that gathers over 60+ performers from campuses all around Canada to UBC. With lots of local and national hilarity, you can join the performers themselves and learn how to improv through the workshops that are also available.
From Mar. 23rd – Mar. 26th at the Vanier Ballroom and Scarf 100 Auditorium, the first night is free, otherwise it's $5 at the door and the festival passes are $8 at the door.
Jesus Hopped the "A" Train
Jesus Hopped the "A" Train is a theatre show that depicts two prisoners subjected to solitary confinement at Riker's Island for 23 hours a day. There is Lucius Jenkins awaiting his capital punishment and Angel Cruz who is accused of murder that he doesn't believe was a crime. Robert Olguin (who plays Angel) talks about his steller review in the Georgia Straight that compares him to Al Pacino!
Running from now until Apr. 2nd at Pacific Theatre, tickets and more info can be found here!
The show will also include:
… a multimedia project, The Last 15 Seconds, that enacts a fictional conversation during the series of co-ordinated attacks in Anman, Jordan between Syrian-American filmmaker Mustapha Akkad and a suicide bomber. This is playing at Firehall Arts Centre from Mar. 23rd – Apr. 2nd so click here for more info!
…. Health Nutz, a six-episode tv series about a professional hockey player inheriting a Juice Bar will appear on APTN HD on March 22. We have producers, Jason Friesen & Dasha Novak, talking about the show!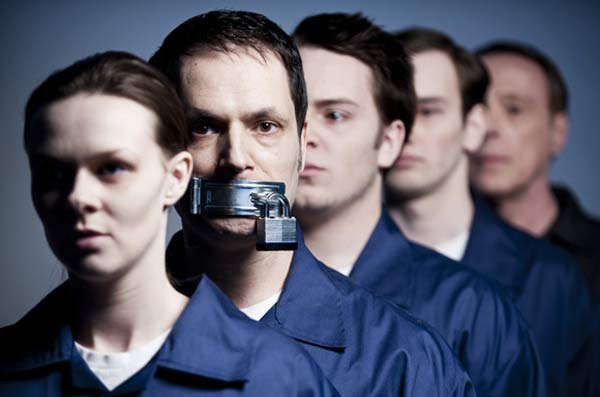 … George Orwell's 1984 is reenacted for the stage as a co-production between The Virtual Stage and Studio 58 at the Cultch. The story about a dystopian world with an over-oppressive government, The Big Brother, is being adapted by Andy Thompson and we have him chatting about how the advent of television allowed him imagine his production. Get your tickets here!
…Plus, musical robots! Yes, Prof. Andrew Schloss of the University of Victoria will be in town as part of the The Sonic Boom Festival of New Music coming March 24-27 to Western Front. He'll tell us what these robots will look like and how he'll be able to play instruments scattered all over the auditorium.
Listen in today at 5PM!
Subscribe to the Arts Report podcast!
Follow us on twitter: https://twitter.com/citr_artsreport