WE'VE BEEN PREEMPTED FOR OTHER PROGRAMMING! BUT YOU CAN HEAR THE INDIVIDUAL INTERVIEWS BELOW!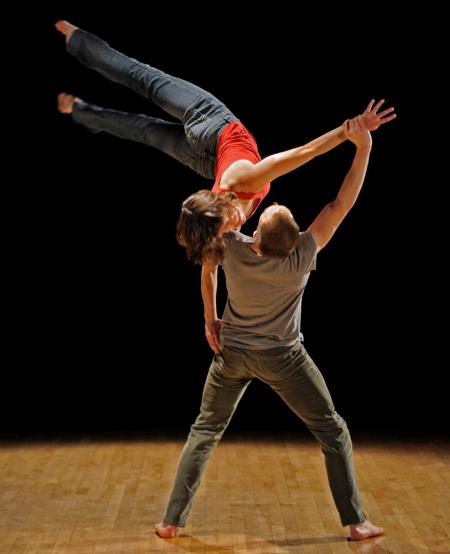 life sentences…
Click here for interview with Peter Bingham: EDAM – life sentences interview
Contrary to what it sounds like, "life sentences…" by EDAM does not refer to the jail sentence but rather the commitment an artist has to their craft. Most artists relate to such dedication and this performance is exhibiting at the Vancouver International Dance Festival this year. An exploratory contemporary type of dance, EDAM or Experimental Dance and Music revolves around the ebb and flow and shifts of weights between dancers.
Pick up the tickets here for shows from Mar. 1 – 3rd.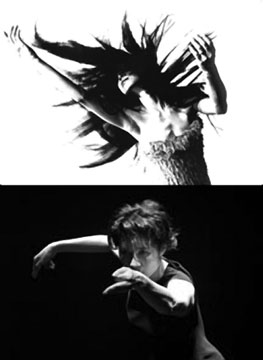 Su-Feh and Jung-Ah
Click here for the interview: Battery Opera's Lee Su-Feh
Another feature at the Vancouver International Dance Festival this year has an unusual dance theme centering around hyphens and their abilities to connect and relate. Lee Su-Feh and Chung Jung-Ah, as two women dancers united by their hyphenated name, examine their relationship through dance and the movements of their bodies. Battery Opera's Artistic Director Lee Su-Feh tells Arts Report host Adam Janusz about the complexity of identity, the challenge to be real and truthful when in front of an audience, and about the transformation of ideas to movement.
It's a free performance for all VIDF members at Blenz Coffee Community Stage @ 7PM from Mar. 1 -3rd. (It's available at the door and only $3 for a membership!)
Alexander Macleod – Light Lifting
Click here for the interview: Author Alex Macleod with AR host Adam Janusz
Giller Prize nominated writer Alex Macleod refects on his writing style being described as 'brash', 'merciless', and 'harsh', on the inspiration he gets from the curious city of Windsor, Ontario and gives advice to aspiring writers who hope to launch from obscurity as successfully as he has.
Alex Macleod will be at VPL Central Branch at 7:30PM in the Alice MacKay room, a free public event, part of the Vancouver International Writer's Festival's ongoing series Incite. Click here for more info.
Subscribe to the Arts Report podcast!
Follow us on twitter: https://twitter.com/citr_artsreport