January 26, 2011
PuSh Festival
The Push Festival is in full swing! We have more preview interviews on today's show…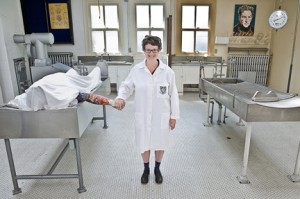 Happy Birthday Teenage City
Veda Hille is throwing Vancouver a birthday party, full of musical treats, including a Complaints Choir. She'll be on the show to talk about what she loves and hates about this adolescent city.
Happy Birthday Teenage City is at Performance Works on Jan 29, at 8pm. Buy tickets here!.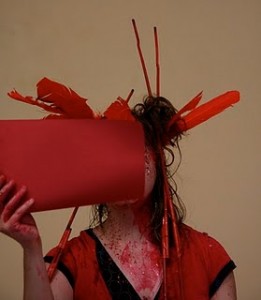 Rouge
Montreal artist Julie Andree T. is bringing her latest description-defying one-woman performance Rouge to PuSh, and on the show will explain the inspiration she gets from the colour red.
Rouge is at the Scotia Bank Dance Centre on Feb 3-5 at 8pm. Tickets range from $26-$34. For more info and tickets, check out the PuSh page for the show.
Peter Panties
Peter Pan meets McBeth in the cutting edge premiere play, Peter Panties. Writers Niall McNeil and Marcus Youssef chat about their collaboration ahead of the play's opening.
Peter Panties hits the Cultch on Feb 2nd and runs til the 13th. Tickets are $22 ($15 rush). For tix, click here.
The show will also feature…
Japan's Kodo is coming to the Queen E on Friday, January 28, we'll get a preview. (Click here for tickets.) Plus, CiTR's Bobby Ferris is throwing a Barnburner on Saturday, January 29. Bobby will be on the show to tell us about it!
Listen in today at 5PM!
Subscribe to the Arts Report podcast!
Follow us on twitter: https://twitter.com/citr_artsreport