January 12, 2011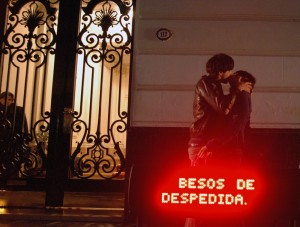 PuSh Festival
One of Vancouver's biggest and best festivals is coming on Jan 18. We've got loads of PuSh preview content to give you a head start.
(Last week, we featured an interview with PuSh Executive Director David Armour about which shows are not to be missed. Check it last week's show.)
La Marea
A whole city block in Gastown will be taken over in the theatrical mega-project called La Marea by Mariano Pensotti and presented by Boca del Lupo. He'll be on the show to talk about voyeurism and the fine line between public and private.
La Marea is a free show, running as part of PuSh January 18-22, 7pm-9pm, located on Water St. between Abbott and Carrall.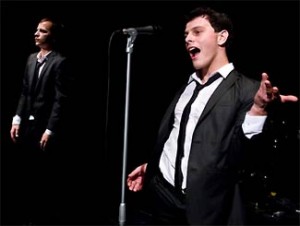 In the Solitude of Cotton Fields
Abstract theatre meets stylish punk rock in this PuSh show, presented by local company Pi Theatre. Richard Wolfe of Pi describes it as 'fearless', and explains how it's a must see on today's show.
'…Cotton Fields' runs January 19-22, at 8pm, at Performance Works on Granville Island as part of the PuSh Festival. Tix range from $26-$34 and can be purchased here.
Podplays
Walking tour meets radio play (or should we say mp3 play) in this quartet of intertwined stories from Neworld Theatre. One of this PuSh play's collaborators Martin Kinch will talk about his story 'G…Cordova' with host Adam Janusz.
Podplays runs January 21 – February 6, and begin in the atrium of the Woodwards building. Tickets are $20. Click here for info and tickets!
The show will also feature…
Actor and director Crispin Glover will be in town from Jan 14-16 with two film screening, slide show presentations and a Q&A session at Pacific Cinematheque! Click here for more info.
Also, a preview of Thursday's 30:Live show at the Forum featuring local bands Mind of a Child, A Steady Vertigo and Jack Fruit. Check out the Facebook page for 30:Live celebrating Vancouver's best unsigned acts.
PLUS: Free tix to UBC Theatre's production of Dead Man's Cell Phone on Thursday, Jan 20 at 7:30PM
Listen in today at 5PM!
Subscribe to the Arts Report podcast!
Follow us on twitter: https://twitter.com/citr_artsreport