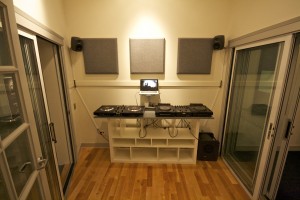 Be one of the six lucky winners to attend Tom Lee Music's "New to DJing" workshops. You will get a one hour one-on-one crash course to learn the basics of cueing, mixing and scratching as well as insight into the many hardware and software options available to DJs today.
It's all part of the Next Level Learning Centre, offering courses in Songwriting, Music Career Development, Music Business & Networking, Live Performance Coaching, Software Recording, and much more.
Tune in to Synaptic Sandwich, Crimes & Treasons and Radio Zero to hear your favorite DJs spin, and call in to win your very own DJ workshop.
Check out the video below for more info: