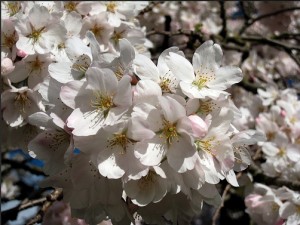 Whether you've got a ten-speed, super cruiser, or a fixed gear, Bike the Blossoms with CiTR and the Vancouver Area Cycling Coalition on Saturday, April 17th.
A scenic bike ride and cultural experience, Bike the Blossoms provides a perfect way to see the natural beauty of Vancouver's cherry blossoms. Take advantage of on-site bike mechanics, enjoy refreshments, live music, and CiTR DJs at the Museum of Vancouver.
The best part? CiTR members receive discounted registration!
Be sure to register online at greatrides.ca and be sure to bring your station membership card on April 17th.
For more information please RSVP to the event on Facebook.