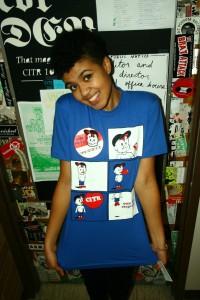 Dear Fundrive Donors,
Thank you for donating to CiTR's 2009 Fundrive. It was a very successful Fundrive – and we exceeded our goal by raising over $26,000! To put it simply, we could not have done it without you. Yes, you! You showed us just how much you care about quality, independent programming.
With the holiday season and Olympics craziness all behind us, we will be spending a week recognizing you for your support. We are pleased to announce that our Donor Recognition Week will be run from Monday, March 8th to Monday, March 15th. Be sure to tune in during this week, as we will be recognizing you on-air (by first name) during the show that you donated. All donors who didn't specify a particular show will be acknowledged at the beginning of News 101 at 5:00 pm on Friday, March 12.