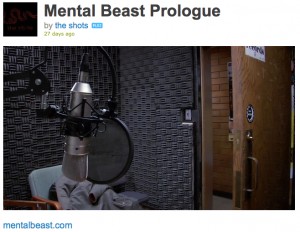 Mental Beast is an unprecedented collaboration between Vancouver's ever growing creative communities. From established artists such as Steve Bays from Hot Hot Heat and Nardwaur the Human Serviette to emerging artists such as Lightning Dust and The Sunday Service, Mental Beast has brought together Vancouver artists in a way that only Christmas is capable of.
Mental Beast is a an innovative 12-episode comedy series that spans 2 mediums, with 2 totally distinct show formats — audio and video. It tells the story of KRML, a radio station on the verge of collapse, by bouncing between the audio episodes of a radio show called Mental Beast and video episodes depicting the station's behind-the-scenes exploits.
Check out the latest webisode here, shot in CiTR's lovely studio!