After the Finale & Silent Auction – Go DO STUFF!
Friday is our Fundrive Finale at Chapel Arts. But after, what will you do!
By bidding on our sponsor gifts, you get amazing items for way less than they usually costs and CiTR gets even closer to their goal.
Here's some fun activities you can bid on at the Finale:
Go to the Rio Theatre or Black Dog Video (in their tshirts!)
Get your bike fixed up and go outside already thanks to the Bike Kitchen at UBC.
Visit the Museum of Vancouver (wear your new Tobias Wong smoking mittens!)
Plus more so come on the 8th to Chapel Arts. $12. Such a deal.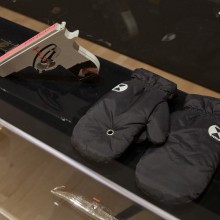 You can follow any responses to this entry through the RSS 2.0 feed. You can skip to the end and leave a response. Pinging is currently not allowed.