CiTR and Discorder invite you to support our campus and community radio station and magazine. We rely on donations to support our programming, operations and special projects. Although we throw one major fundraising campaign a year – our annual Fundrive – we are happy to accept donations throughout the year.
Donations of $20 or more get you a Friends of CiTR and Discorder card! Find out all the great benefits and discounts you can get by being our friend!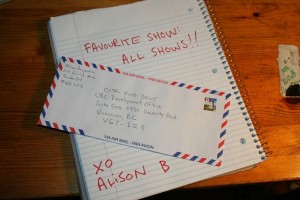 Donate Online
Visit UBC Development's secure webpage to donate to CiTR. Donations can also be made in-person at CiTR Radio offices.
Donate by Phone
Call (604) 822-1242 and speak with Hugo Noriega, Station Manager. We accept Visa, MasterCard, Personal Check, Money Order & Cash and Direct Deposit.
Donate by Mail
Please write your cheque out to the "University of British Columbia", with CiTR Radio in the memo, and mail to:
CiTR Radio
LL500 – 6133 University Blvd.
Vancouver, BC
V6T 1Z1
Donate by Monthly Installment
Want to support CiTR, but don't have the cash on hand? Donate $5-$10 per month through direct deposit, and ease the pressure on your bank account. Sign up online through UBC's secure webpage or by mailing in this form with a void cheque.
If you have any questions or concerns, please don't hesitate to contact our Station Manager at (604) 822-1242, by email at . Thank you for supporting CiTR!