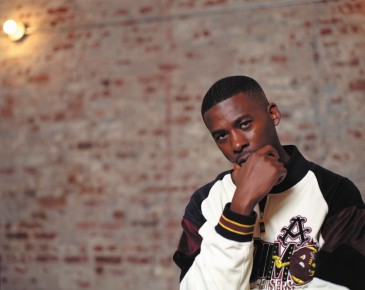 UBC's Pit Pub is probably the last place you'd expect to see a member of the iconic '90s hip-hop group Wu-Tang Clan. Yet, on a late September evening, founding Clan member GZA made the trek out to the campus. The question of the night would be whether this living legend would deliver.
Extra security was brought in for the show. Each person was briskly patted down and had a metal detector run over them. It was obvious that this was a mostly male crowd, ready to feed off testosterone-filled aggression fueled by the raw hip-hop—big beats and complex lyrics sans bling and hos.
Before the GZA took the stage, Girlfight DJs Michael LaPointe and Andy Dixon (of the Biltmore's House Party) opened with a fresh mix of '90s hip-hop classics, throwing down just the right beats so that by the time the GZA took stage, the crowd was ready to let loose.
When GZA and his DJ calmly came on the stage, they quickly greeted the crowd and started rapping. Arguably, the night went downhill from here. He stuck mostly to his 2008 album, Pro Tools, but managed some older hits as well like "Animal Planet", and nostalgically sampled some Wu-Tang, encouraging them to chant, "Wu-tang clan ain't nothin' to fuck with," raising the energy level in the Pit to a peak.
Although the crowd's response was intensively positive, GZA was clearly not feeling the same. This man could have been a GZA imposter, rolling through his lines completely monotone and rapping over the crowd. Aside from a few handshakes, he barely acknowledged the crowd that was just one foot from him. From this lacklustre performance, it was questionable how he reached his level of success.
After his set, many wondered where he had gone. It was not till the morning after it was learned that he had gone upstairs in the Student Union Building to party with a group of girls the manager had rounded up at the end of the evening. It seemed a fitting ending for a faded star, not for a hip-hop legend, who at 43 seems to be just a shadow of his line "ain't nothin' to fuck with."