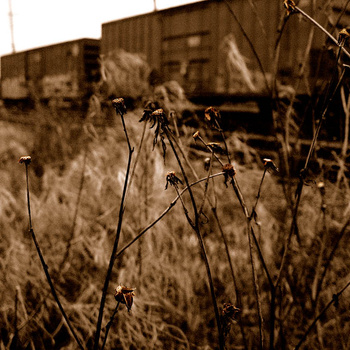 The sophomore effort from local musician, Arthur Krumins (also of the band Murder Castle) is basically what you would expect from a folk driven singer-songwriter. His second album, The Pen of a Ready Writer, is mostly comprised of mellow, acoustic songs, accompanied by Krumins' light vocals, singing about nature, love and various forms of rambling.

Songs on the album have a Dylan-esque quality, sounding like the lighter side of Freewheelin', but leaving any politics or moral messages out of the picture. Like his debut Beginning Songs, The Pen of a Ready Writer features an acoustic guitar and vocal as its base, but unlike the debut which consisted of only those two elements, Krumins has stepped things up a notch gathering an assortment of collaborators in the studio to fill out the tracks.
Dubbed, "the Vancouver Pop-Music Resistors Union: Local 0," they are scattered throughout the album with sitar, violin, djembe, harmonica, clarinet, flute and even a toy piano. Krumins is also frequently joined by soft female backing vocals, with all elements taking the songs just beyond the realm of a campfire sing-along.
This is a very gentle record that can play quite comfortably in the background, without any interruptions or sudden spikes in activity, rolling along as quietly and consistently as a river. The only detraction is how Krumins' voice tends to falter and squeak every so often. And with songs that are so minimalist in nature that feature his vocals at the foreground, this unfortunately makes these quirks the center of attention. Otherwise this is a very decent slice of contemporary folk.