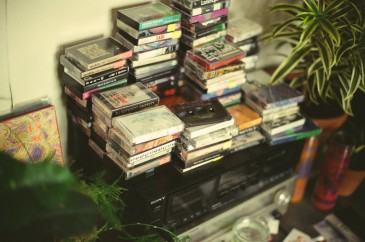 What's the first thing that comes to mind when you think about cassette tapes?
They seem to hold a curious place in our hearts, reminding us of our first beater cars or how making a mix for someone used to be a serious undertaking rather than a couple keystrokes on a laptop. Once the epitome of a DIY ethic, cassettes were looked upon as the primary medium to release music without major label interference; anyone that came across a 4-track recorder could put out their own stuff.
Despite the changing technologies, there is a steady presence of physical cassette labels still active today: one particular cassette-focussed label is Vancouver's refreshing and hybrid electronica known as 1080p. Though it's been just over a year since founder Richard MacFarlane started the label, 1080p has already backed an impressive array of releases, ranging from Heartbeat(s)' Home Remedies to the twisted sketchiness of Beat Detectives' ASSCOP and the haze-rap tightness of Young Braised's Japanese Tendencies.
When I ask about what spurred his desire to start a cassette-and-digital label, MacFarlane says he's interested in capturing a glimpse of what he saw as the hybridization of several different electronica genres.
"I started to notice something of a trend—if you could call it that—when I was searching through SoundCloud and talking to everyone in the online culture that I knew. I wanted to try investigate a particular moment and play around with this loose assemblage of people working in-between typical genres."
1080p wasn't founded on a whim, but instead grew out of MacFarlane's blog Rose Quartz. As he began to garner far-reaching connections through the artists he was interacting with online and at various shows, he felt the urge to promote and begin to release material he considered interesting and excitable.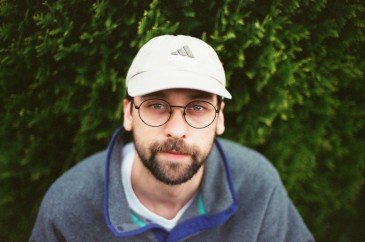 "When it started, I never felt as though I was attempting to capture some monumental movement in music. I aim to primarily create some eclectic and refreshing vibes with everything I help put out. It's not as though I stick to some specific goal with the releases; it's definitely pretty casual in terms of experimentation."
MacFarlane describes his label-owner role as being curatorial but with tons of room for the individual releases to speak out on their own. The artists control most of the visual and musical layout of the tapes and in terms of production, cassettes are cheaper and easier to release in small runs than vinyl. At the same time, tapes allow 1080p to align itself with the sort of DIY cultures MacFarlane interacted with both online and through putting on shows in the UK and New Zealand, while also being a means to escape many of the connotations associated with DJ culture.
"I've always felt that tapes have steadily been around since they were introduced," says MacFarlane. "CDs are pretty much starting to lose their practicality because nobody ever wants to listen to a scratched-up disc that has been kicked around in their car. At the same time, cassettes are more movable than vinyl and remind me of summers driving around in cheap and broken-down cars." Tapes provide this odd realm for artists to play around with, which helps produce some trippy experimentation without the feelings of seriousness associated with vinyl.
With a flurry new releases planned for the coming months—including Khotin's Hello World, ATM's Xerox, and Tlaotlon's Ektomists—1080p's repertoire of material is continuously growing. Despite the gained recognition of the label, MacFarlane jokingly realizes that he might be playing a pretty small role in terms of the big picture.
"I get the feeling that [1080p] can be looked at as pretty miniscule, but I've always been into finding smaller artists and possible scenes via the net. I see a lot of value in it. I like the idea of a new phase in music or a sort of 'digital DIY' that is far bigger than the post-Internet electronica that is quite personal to me. At the same time, I get psyched heading to the post office each week to mail tapes all across the world, even though I don't know if anyone actually listens to the cassettes."
If you're looking to pick up some digital or physical copies of any 1080p release, check out their bandcamp and snag yourself a sick tape before they sell out.